The Split and Solo projects (1969-1978)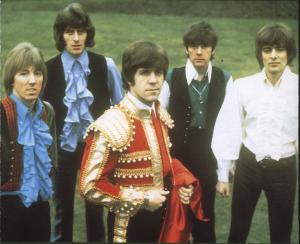 'Antoinette' having reached a place even below what "Touch Me Touch Me" had managed brought Howard & Blaikley to an act of desperation in early 1969 as they tried to recycle the Spanish touch of their top hit Xanadu and ventured into "Don Juan". The song continued in the previous fashion of a narrated drama. Steve Rowland had actually lived in Spain for three years and during that time visited many bullfights as a photographer - together with Albert Hammond who was born in Gibraltar they managed to capture a very authentic feeling for that record.
Still their time seemed to come to an end. #23 in UK was the single's top position in March '69 although it was one of the most sold singles almost everywhere else.
The last single together with Dave Dee was "Snake in the Grass"; released in May 1969 - a really curious combination of guitar and drum breaks and a main theme done with a transverse flute - it was catchy but actually quite shallow in its style. The band hated it and the writing was on the wall.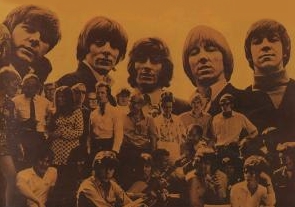 In July, the band went into the studio to produce their last album - simply named "Together". It rounded up the whole spectrum of the band - including the two last mini hits, atmospheric and sophisticated works like "Love is a Drum" and some orchestra works. Plus - the final song on the album, "Mountains of the Moon" has everybody who was involved with the production at the time on it! Brian Sommerville: "The studio was packed with people - all friends, some of whom have become well known themselves since their association with DDDBM&T and others who have remained quietly in the background, but all of whom have played a vital part in making the group the big name it's been all over the world" - the album was released in August, shortly after Dave's shocking announcement to leave the band!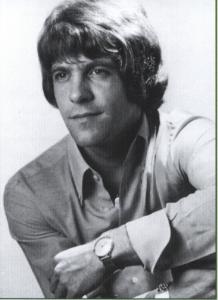 In Summer 1969, Dave Dee saw that the appeal of the band was waning and was convinced that the musical concept of the band had been exhausted - his plans at that time were to strike out as solo singer and actor - partly encouraged by his job as co-host of the German TV show 'Beat Club' for some time. His acting ambitions were of course not compatible with the needs of a band - the others would need to rely on him, so he chose to break free - with a couple of acting roles in such films as "Every Home Should Have One" with Marty Feldman.
Since he had always been the focus of visual and media attention as leader and vocalist, fans and press alike were shocked with this announcement in July 69. But the band hoped that the fans would not to give up on them. Dozy regarding Dave's departure at that time: "We won't break up due to Dave's departure. We'll wait and see the fans´ reaction".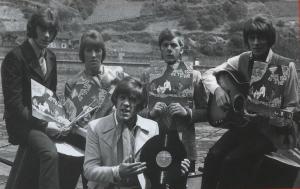 The break-up ended a very successful time for the band, mostly engineered by Howard & Blaikley who would remain as managers for the time being. Summing up one can say that although throughout the whole time the critics derided Howard & Blaikley's unashamed commerciality of their songs, DDDBMT´s success speaks for itself: 16 million sold records between 1965 and 1968, some silver and golden records, and actually 141 weeks in the charts - the Beatles could only score 139 in the same period!
As the boys had promised of course, both parts continued. Dave's first single "My Woman's Man" appeared In March 1970 - the musical style of this song (and most subsequent ones) was influenced to a great degree by cabaret clubs - where he would do most of his solo performances - with a Welsh 3-man-band called David - Dave knew songwriter Pete Mason and together they even wrote a song for the band, which Dave then later produced ("I'm Going Back") and where he is actually heard in the chorus too.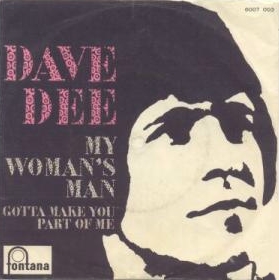 Dave's debut single went to #42 in the UK - but it was not due to its popularity - the real trouble with this single was that Philips had started to produce in a new factory and although the song was played a lot on air, there were no singles in the shops! Fans even asked Dave himself after gigs, but what could he do? Such problems can easily destroy a career.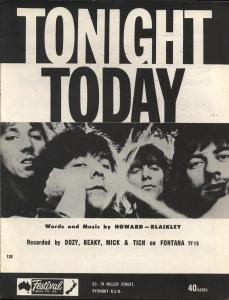 Dozy, Beaky, Mick & Tich in the meantime decided to change their musical style to be more blues and rock oriented - and shortened the band name to simply DBMT. They wanted to release a new album with songs they had composed themselves, but for the first single release in November 69 they relied on Howard & Blaikley: "Tonight Today" was a big surprise to the fans - not only because the boys had beards now -
Howard & Blaikley had used a clever canon arrangement for the song, with Dozy, Beaky and Tich each singing one tongue-twisting section counterpart to one another. A superb effect, but except for Holland (where it peaked at #3!) the single had not much impact, not even reaching the top 30 in UK and thus was not played live very often.
For the next single the boys chose a song they had composed themselves - inspired by a discussion about Vietnam in a pub in Nottingham. With #33 in the UK Charts in August 1970, "Mr. President" showed off the bands ability to come up with fine harmonies and sophisticated lyrics.
In the meantime the band had left Fontana records and joined Philips. In between some smaller club gigs they worked out a fine studio album with all original material. Among the songs were "World" with Dozy on double tracked lead vocals producing an effective echo over some simple piano chords, highly sophisticated works like "Too Much" or "Mystery Rider", as well as "Rain", three lead guitars stoned with acapella.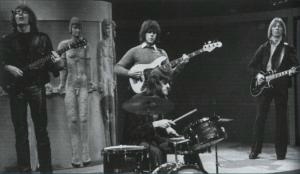 Mick regarding the album back then: "We've changed 100 percent, in fact I'll correct that and say 200 percent. Nothing is the same, things have been difficult during the last nine months, but now the direction has been found".
The boys had just completed the album when Howard & Blaikley went on holiday! The band really needed them to help with promotion. It was then that they chose to separate from Howard & Blaikley.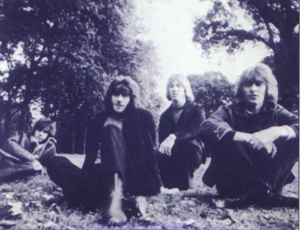 Their next release in November ´70 was "Festival", with it's sound slightly reminiscent of Led Zeppelin's "Whole Lotta Love". This was followed by "I Want To Be There" (May 71) - on which Beaky is outstanding again on the synthesizer, with a B-side that again showed off their protesting against the Vietnam war, "For The Use Of Your Son" - and in February 72 "They Won't Sing My Song", that had a heavy Dylan touch. The contract with Philips ended.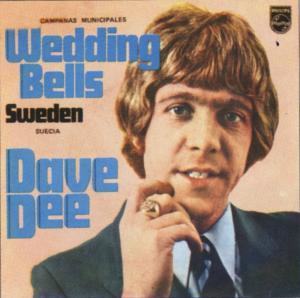 Dave also had come up with a few more singles: "Annabella" and "Everything About Her" in 1970, "Wedding Bells", "Hold On" and "Swingy" in 1971 - but had failed to reach the charts.
In retrospect even Dave was sometimes wondering if getting together and bringing back the fun of the old quintet would have had more impact on the fans but it wasn't to be. In early 1973 Philips decided to turn down "Sarah" as a single - and Mick Wilson chose to leave the music business altogether. The end of Dozy, Beaky, Mick and Tich.
Mick really stopped making music completely, stashed away his drums and bought a pub that he ran for 4 years before opening a driving school in Salisbury.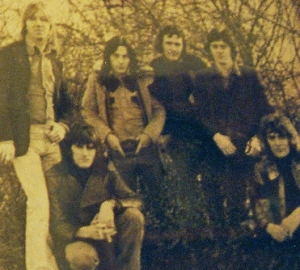 Nevertheless, they wanted to continue in the music business and ventured on a new start. In 1973 they managed to get Peter Mason and together with Bob Taylor and Charles O'Brien the band simply called itself "Mason" (and later "Amey, Gair & Mason") and performed again live. Mason even released three singles in 73 and 74, all on different labels and not very successfully, the recorded album though was never released.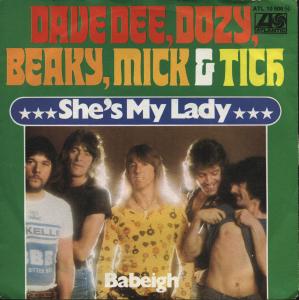 Autumn 1974 saw a short reunion of the band together with Dave Dee - he and Peter Mason produced the one-off single "She's My Lady" - a beautiful ballad written by Peter Mason.
After this, Beaky, Tich and Dozy were joined by Pete Lucas, and started out to small club gigs in the local area as "Tracker". They also went into the studio but only did a few demos.
In 1975 Dave cooperated with French avant-garde composer Jean Musy and together they released a single "I Have No Hold On You" and the accompanying album "Few and Far Between", a rare find today. Who was responsible for the English lyrics? Who else but the masterminds - Howard & Blaikley. Dave took over lead vocals on 5 songs on the album.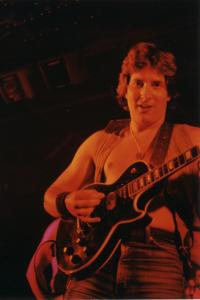 The end of 1975 saw a curious development. The Troggs, with Pete Lucas on lead guitar, had a little problem: their bassist had left them and they still had to do three shows in England plus a Tour through Holland and Germany. Pete approached Tich if he would jump in - although Tich did not play bass. But he said he'd give it a try - and after only one practice session on they went - with Tich on bass! Although at first he only agreed to do the immediate three gigs in England, he stayed for the tour through Holland and Germany. Plus he can even be found on the cover of one of their albums.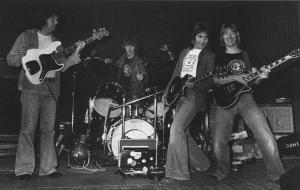 Tich´s stunt with the troggs actually led to a new connection that would rekindle the spirit of the old times. The German tour was promoted by Rainer Haas. In Hamburg he had the inspiration to ask Tich if he'd see a chance to re-launch DBMT. Tich said he could get Dozy and Beaky back in but they would need a "Mick" then. Rainer obviously had thought about that "problem" as well and simply suggested Pete Lucas for that job. The idea sounded perfect and so after five months of Tich as a Trogg, Pete joined the Dozies and added some freshness and punk attitude to the band. Dozy, Beaky, Mick & Tich started again in 1976 - although actually Beaky was drumming and Pete on guitar.
or jump to...

[Last update of this page: 30-Apr-07]